REMEMBERING REFUGE
---
LIVE ONLINE with Jennifer Raye - Oct.18th-Nov.15th
---
Nourish Resilience, Presence, and Connection
"Heaviness is the root of lightness. The unmoved is the source of all movement. Thus the master travels all day without leaving home. However splendid the views, she stays serenely in herself." - Tao Te Ching
---
It's been a difficult year for many. As we face continued uncertainty we have the opportunity to strengthen our resilience so that we can meet what is arising with presence and a deep sense of grounding.
In times of stress and uncertainty it's particularly important to regulate and calm the nervous system. Building our inner resources, finding meaningful support, and taking refuge in a place of internal peace is certainly medicine for our times!
In this series of LIVE online classes we'll explore a variety of embodiment practices including mindful movement, yin yoga, somatics, active yoga, meditation, breath work (pranayama), inquiry practices, and more.
I hope you'll join me for this special session to strengthen your nervous system and nourish your deepest reserves.

HOW IT WORKS:

---
What does this course include?
5 live online classes (2 hours each) with Jennifer.

Extra supplemental materials available for download and streaming.

Replays of live classes.

Access to an online portal where all of the replays and extra material is stored.

Weekly emails during the 5 weeks for extra inspiration.
When does this course run?
This course runs Oct.18th - Nov.15th 2020.
Online live classes are on Sundays 10am-12pm PST (Pacific Standard Time). Recordings will be available after the live classes.
What if I can't attend the live classes?
If you can't make the live classes you can watch and practice along with the replay recording afterwards. You'll also be able to access the extra material in the online portal whenever is convenient for you.
What will the live classes be like?
Live classes are held on the online video platform zoom. Each week you'll be sent a link to join the class. You do not need a zoom account to watch and join.
Live classes will generally be a mixture of a talk, some readings or poetry, a movement practice, a meditation, and a few other embodiment practices.
Scholarships:

For this course I'm offering scholarships to those who identify as BIPOC or those in financial need. If you feel you are not able to pay the full amount of the course please choose the scholarship payment option.
If you are able to pay the full amount please choose the full payment option. This allows me to continue teaching and making courses for you!
Canadian Students:
If you live in Canada, and would prefer to pay in Canadian dollars, please feel free to send an etransfer using your online banking (to our support email) of $103.95 CAD ($99 +GST) and we will set you up with the course.
More questions?

Please reach out through email with any other questions about whether this course is right for you. We're happy to help.
MEET YOUR GUIDE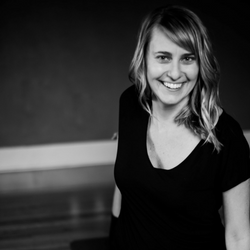 JENNIFER RAYE
LICENSED TRADITIONAL CHINESE MEDICINE PRACTITIONER AND E-RTY 3000+ YOGA TEACHER
Jennifer Raye holds her doctorate in Traditional Chinese Medicine. She is a published mindfulness author, an ERYT 500 (experienced) mindful yoga and meditation teacher, a licensed acupuncturist, herbalist, and holistic nutritionist.
With well over a decade of practice and serious full time study Jennifer's offerings reflect her extensive and varied expertise in the fields of contemplative practice and integrative medicine. Steeped in the wisdom of Buddhist mindfulness, and her deep respect for the beauty and magic of the natural world, her teachings emphasize true self-care and are holistic and therapeutic.
Jennifer teaches classes, retreats, and teacher training, locally and internationally. She has also been faculty at a number of educational institutions including advanced yoga therapy trainings and Pacific Rim College of Integrative Medicine in addition to running her private medical practice. She is also the creator of a number of online programs.
For more info about Jennifer visit: jenniferraye.com
What type of practices and teachings will you be offering? What type of yoga do you teach? What if I have an injury or I'm new to yoga?
The practices offered in these classes are aimed at being accessible and therapeutic. I'll be offering a variety of teachings and techniques to ease stress and develop greater ease in the body and mind. Practices will be good for beginners, but will also be inspiring and interesting for more experienced practitioners. You're also always welcome to modify the practice to suit your needs.

Some of the movement traditions I draw on include therapeutic yoga, yin yoga, restorative yoga, dynamic active yoga with props, somatics, and Buddhist mindfulness. I also draw on my background in Chinese Medicine and other systems such as Ayurveda and spiritual psychology.
Refund Policy:
Because this course will be taught live we will not be offering refunds. If you're unsure about my teachings please feel free to familiarize yourself with my work over on my website. You can also get a good idea of what my online courses are like by purchasing one of my mini seasonal self care courses.