CHINESE MEDICINE FOR YOGA ONLINE
---
Explore the ancient wisdom of Chinese and Taoist Medicine on and off your mat.
---
Meridians. Practice. Theory.
Traditional Chinese Medicine can seem pretty complicated at first. There's meridians, reading your tongue, the five elements, and so much more...
Plus, if you practice or teach yoga it can be confusing how Traditional Chinese Medicine and the meridian system relate to the yoga system and postures.
But the truth is: you don't need to master Chinese Medicine to benefit from it. Whether you're a yoga student or a yoga teacher, whether you practice yin yoga or any active form of yoga, Chinese Medicine for Yoga will enrich your life, your yoga practice, and your teaching.
It's possible to go from confusion and overwhelm to having a really solid foundation to offer your students or bring into your own life.
Our yoga school is a Registered Yoga School (RYS®) with Yoga Alliance and a continuing education YACEP provider so students receive a certificate and can use their 20 hours for continuing education training credit if they desire.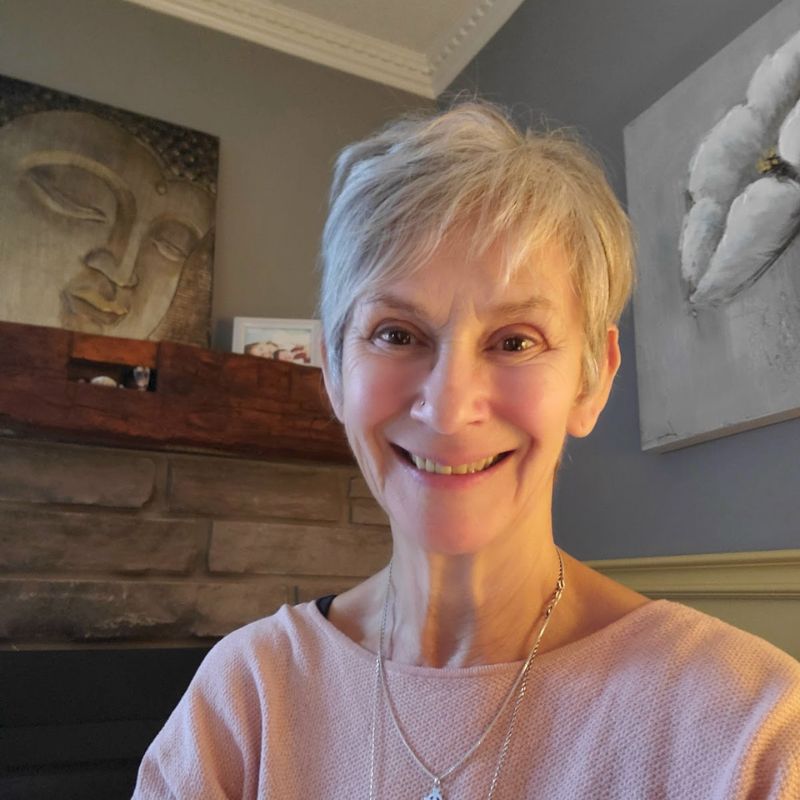 Sharon McGuire
Yoga Teacher
Ontario, Canada
"I absolutely recommend this course!! Every aspect of this course has been more than delightful!! Jennifer's passion for TCM and yoga is very present in her teachings. I like the idea that I can return to a module to review, and the downloads are very helpful. What a wonderful fact filled course!! I have learned so much, it was all presented in a clear, understandable way, it was a delight to go on to the next class! I specifically liked the in depth material about the 5 elements, and the patterns of disharmony that can arise when they are out of balance. The course has been very beneficial in both of my Reiki and yoga practices. I am very much looking forward to my next journey in learning with Jennifer!"
"Having done my yin teacher training earlier this year, I really wanted to learn more about TCM and how to apply it during my yoga classes. Jennifer's course has given me a great foundation with this and I'm really looking forward to using some of my newfound knowledge in my teaching practices. Jennifer has such a lovely, warm and friendly glow about her, she explains things really clearly and offers a really wonderful insight into all aspects of TCM and how we can use it both on and off our yoga mats. I would recommend this course to anyone interested in deepening their understanding of Chinese Medicine, whether they are yoga practitioners or teachers themselves. Thank you so much!"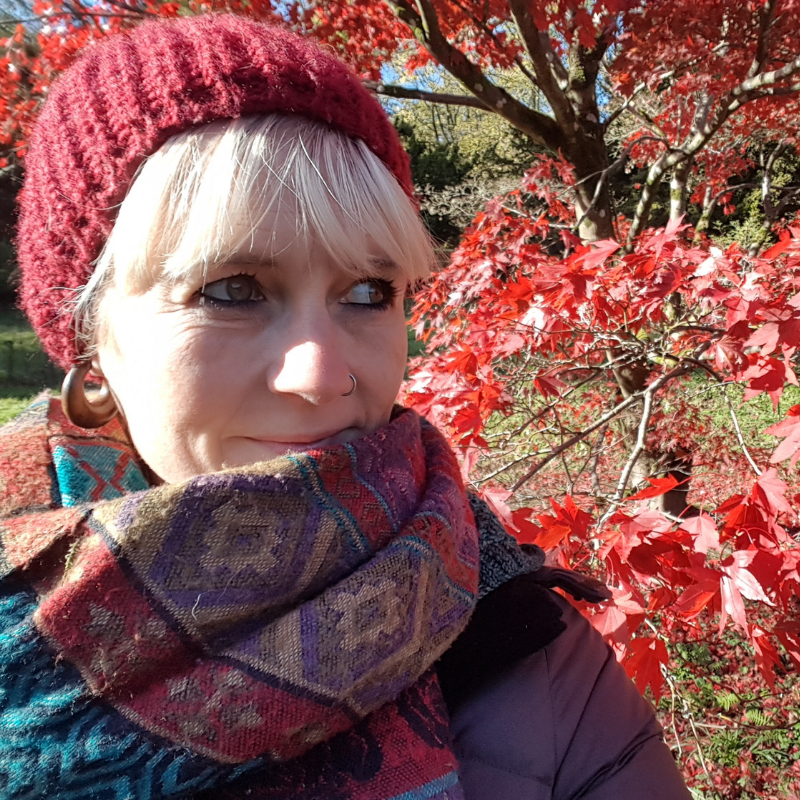 Caz Ingall
Yoga Teacher Warwickshire, UK
Find new ways to understand your body, your health, and your yoga practice.
---
As a registered Traditional Chinese Medicine Practitioner, herbalist, acupuncturist, and E-RYT 500 yoga and mindfulness teacher and student, I've been combining yoga and Chinese Medicine principles for over a decade.
During many of the yoga trainings I've offered, I've heard from students and teachers who want to incorporate Traditional Chinese Medicine into their yoga and their life. So I created this course: Chinese Medicine for Yoga.
Chinese Medicine for Yoga is designed to provide an overview of Traditional Chinese Medicine theory and the associated meridian system. It will give you practical guidance in using this ancient healing art in your yoga practice or teaching, and it will help you live a healthier life too!
---

---
SIGN UP AND RECEIVE:
---
Access to an exclusive online portal which contains all of the course materials (videos, audios, readings, handouts, etc.)

OVER 35 VIDEO TUTORIALS on topics related to Chinese Medicine, yoga, yin yoga, the five elements, meridians, anatomy, and more.
5 EXPERIENTIAL AND INSTRUCTIONAL YOGA PRACTICE VIDEOS demonstrating how to use Chinese Medicine during a yoga practice

Weekly emails with extra insights and complete instructions

DOWNLOADABLE DIAGRAMS, READINGS and MANUALS that accompany the video tutorials to further enhance your learning
A 20 HOUR CERTIFICATE and YOGA ALLIANCE CREDIT (20 CEU'S)
LIFETIME ACCESS (for the lifetime of the course you will have full access to all updates)

Full time access to a technical support team to help with any concerns

Very secure payment processing (SSL security certificate)
IN THIS COURSE YOU'LL LEARN:
---
MODULE 1: Chinese Medicine Theory and Foundations
Overview of Chinese Medicine Theory

Yin and Yang

The Vital Substances (Qi, Blood, Shen, Essence, and Body Fluids)

How to Assess and Determine your Imbalance using the Eight Principles (Internal/External, Hot/Cold, Excess/Deficiency, Yin/Yang)

The Origins of Disease

The Six Pathogens (Wind, Cold, Heat, Damp, Dryness, and Summer Heat)

Examples and Applications
MODULE 2: The Meridians and Acupressure
How the Meridian System Works

How to Use Acupressure and Specific Acupressure Points to Use

Meridian Locations and Pathways

Using the Meridians in your Yoga Practice
MODULE 3: The Five Elements and Applications in Yoga
The Five Elements (Water Wood, Fire, Metal, and Earth)

The Organs in Harmony and Disease

Emotions in Chinese Medicine and How they Relate to Health and Disease

How to Apply Chinese Medicine in your Yoga Practice and Teaching

Sequencing a Yoga Practice based on the principles of Chinese Medicine and Meridian Theory

Experiential and Instructional Yoga Practices for Each Element
MODULE 4: Organ Patterns and Energetics
Learn about each set of paired organs and take a deep dive into common imbalances.

Learn yoga practices for each organ system.

Q&A replays with Jennifer to answer common questions.
MODULE 5: Extra Considerations
The Four Examinations

How to Read Your Tongue to Understand your Health

Cooking with the Five Flavors according to Chinese Medicine

Eating with the Seasons

Women's Health and Chinese Medicine

Ayurveda and Chinese Medicine
STUDENT COURSE FEEDBACK:
---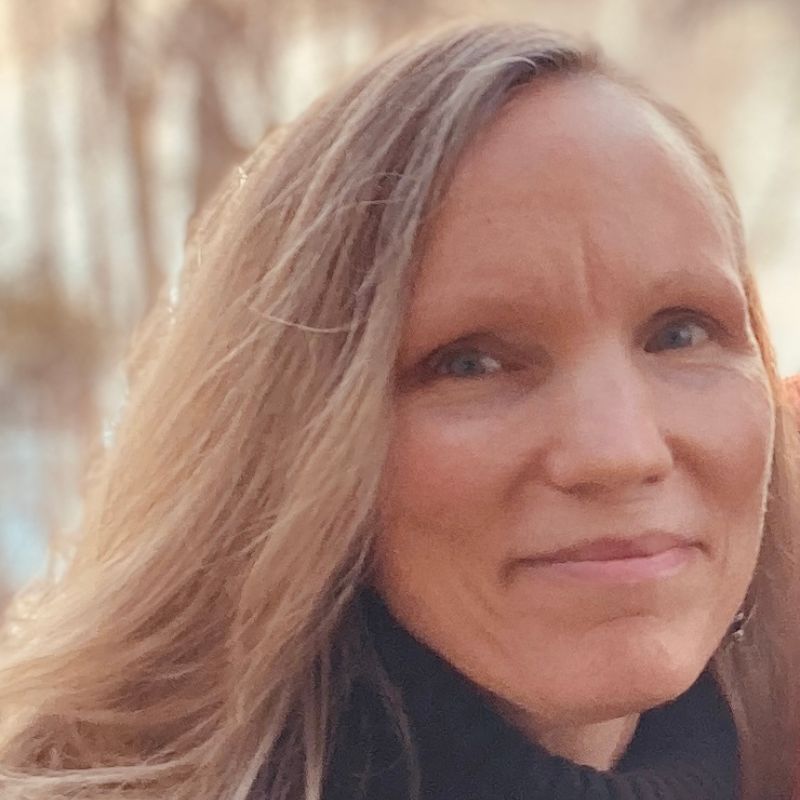 Gina Bates Brown
Yoga Teacher, USA
"Jennifer is an excellent communicator and instructor who generously shares a wealth of wisdom. I appreciate Jennifer's organization, clarity, depth of knowledge, kindness and extensive number of resources. I found she took an abundance of information and simplified it into an easy to understand program that I have immediately been able to apply to my classes. I highly recommend her courses and classes.""
"I loved the mixture of videos and printouts, they were all very helpful. It's given me a deeper understanding of TCM for my yin yoga teaching and my other therapies. I would recommend this course. It's very informative and enjoyable and perfect for yin teachers or anyone with an interest in TCM. Thank you for a lovely course. I love having the printouts to refer back to. I'm really happy I signed up."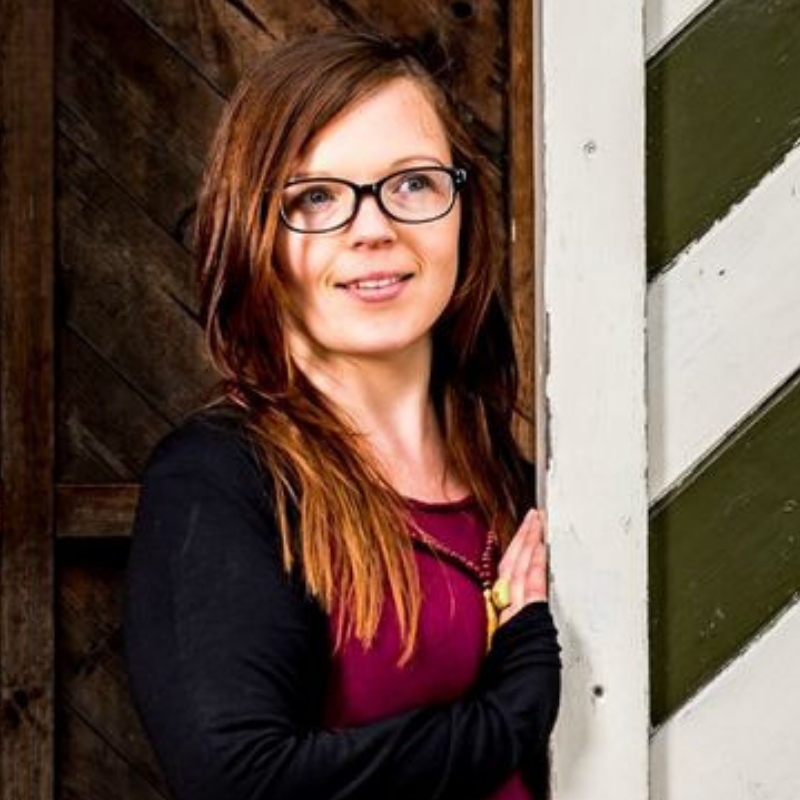 Kelly Gill
Yoga Teacher, Complementary Health Therapist, UK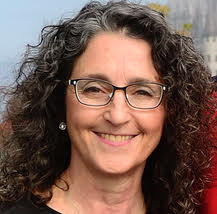 Claire Vardy
500CYT of Therapeutic Yoga, BC Canada
"The Chinese Medicine for Yoga" online course provides an in-depth understanding of the body's internal pathways (Meridians), and how to nourish energetic flow and organs using yoga postures. Comprehensive materials including handouts & demonstration videos featuring Dr.J. Raye in practice offer opportunities to incorporate this new knowledge in my yoga practice and classes. Thank you,"
"The course has been extremely informative and engaging, and has provided me with valuable insights and knowledge that I can apply to my professional and personal life. I have benefitted tremendously from Chinese Medicine for Yoga Online. 100% I recommend this course. I would love to thank you for your dedication and commitment in delivering the course material effectively. Your teaching style has made the learning experience enjoyable and enriching. A big thank you."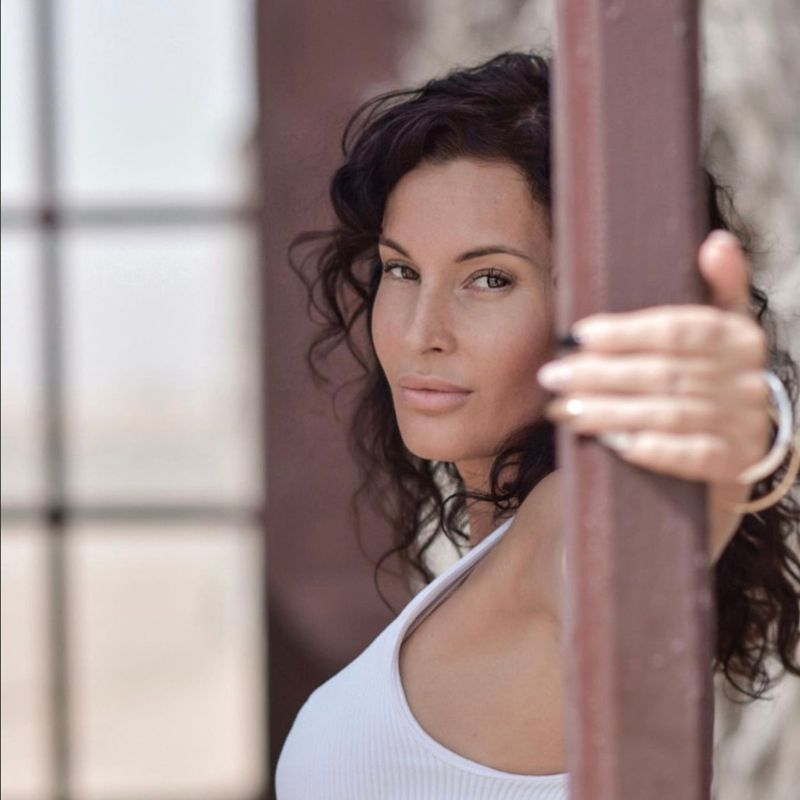 Petra Nemethova
Dubai, AE
MEET YOUR GUIDE
---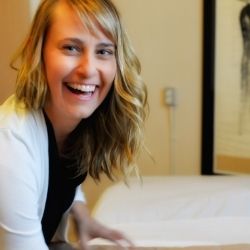 JENNIFER RAYE
LICENSED TRADITIONAL CHINESE MEDICINE PRACTITIONER AND E-RYT 500+ YOGA TEACHER
Jennifer Raye holds a doctorate in Traditional Chinese Medicine and is a licensed practitioner, acupuncturist, and herbalist. She is also a published author, an ERYT 500 (experienced) yoga and meditation teacher, and a holistic nutritionist. Jennifer has been combining yoga and Chinese Medicine principles for over a decade in addition to over 17 years of study and practice in holistic medicine.
Steeped in the wisdom of Buddhist mindfulness and deep respect for the beauty and magic of the natural world, Jennifer's teachings emphasize true self-care and are holistic and therapeutic.
Her offerings reflect her varied expertise in the fields of contemplative practice and integrative medicine, and her extensive background and training create a learning environment that is deeply informed and instructive.
Jennifer has worked with thousands of students and clients all over the world. She teaches classes, retreats, and teacher training related to yoga, therapeutic movement, anatomy, Chinese Medicine, herbal medicine, seasonal wellness, nutrition, mindfulness. She has also been faculty at a number of educational institutions along with running her private medical practice.
For more info about Jennifer visit: jenniferraye.com
YOUR INVESTMENT
---
Pay-in-full or use a convenient payment plan
We take all major forms of payment and we use secure checkout 🖤

MORE HAPPY STUDENTS FROM TCM FOR YOGA:
---
"The course was very professionally done and the format was great. Delivery of material was on point and easy to follow. I now have a deeper understanding. I would recommend this course. You have a great screen presence and a deep knowledge as well as passion. Thank you!"
"Jennifer Raye knows her stuff! I loved how she made everything click...acupressure, meridians, elements..I've never studied them together but now I feel comfortable in adding this info to my yoga classes. Matter of fact I did one yesterday with my students and it was a hit! I would recommend this course! I've seen the curriculum in other TCM and yoga classes but I feel this one had much more info covered. I love the bonus sequences and how Jennifer breaks down each pose with modifications, and I loved that she included sequencing for the elements! Thank you oh so very much!"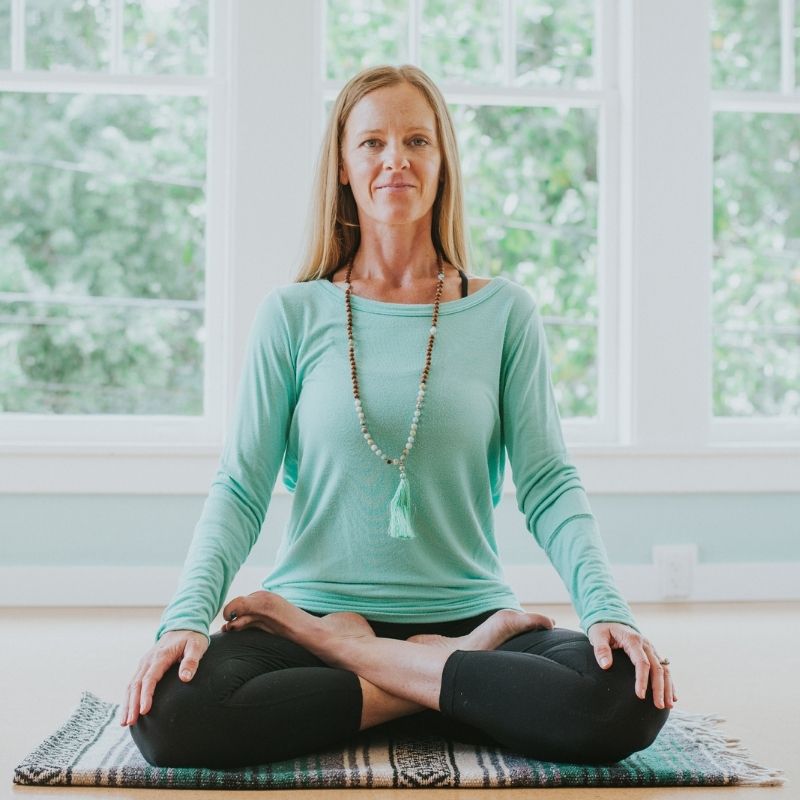 Jennifer French
Yoga Teacher Trainer, Studio Owner, E-RYT 500, YACEP, Florida, USA
"I specifically liked the videos that went along with the meridian handouts. I am able to really sense and feel the meridians in my yoga practice. I feel like this gives me more insight into my practice and a connection both physically and energetically to the organic body. I would recommend this course. It was clear and accessible with lots of great information""
"I benefitted from learning more about where the meridians run, and good tips on poses and postures to affect them. Oh I would recommend this course, and I already have to a yoga friend. I talk about your course at our center and how I feel I have benefited from it. I found your course very interesting. I was impressed with how good and informative your videos appear. I'll look into your other courses, so we'll meet again. Thank you."
Frequently Asked Questions
I'm not a yoga teacher / I don't want to teach. Is this course right for me?
Yes! This course is a great way to learn more about Chinese Medicine for those interested in personal practice and study.
Will I receive a certificate at the end of the program? Can I use this course for accreditation with Yoga Alliance ?
Yes! This course can be used as 20 hours towards continuing education credits with the Yoga Alliance and we can send you a certificate at your request when you complete the program.
How long can I access the course?
Lifetime access! After enrolling, you have unlimited access to this course for the lifetime of the program across any and all devices you own.
Can I go at my own pace? What if I want to do the course later?
The course is a completely self-paced online course - you decide when you start and when you finish. The course is divided into 5 main modules, but you're free to go at your own pace and return to the material whenever you'd like.
How will the course content be delivered?
After registration, you'll receive an email with a link to login. After logging in, you'll have access to the videos, and written material for the course.
Will there be support during the training?
Yes! Our support team is always available if you need anything during the program. The training itself is designed to be a comprehensive and self-guiding program but we're always happy to help if something arises during your study. Jennifer is also available for longer sessions and mentorship at an additional cost and commitment.
Can I study with Jennifer in person?
Yes! Jennifer offers yoga training at various locations around the world. Check out her schedule and sign up for her mailing list for updates. And if you have a studio or community that would like to host Jennifer's training please contact our team.
I have more questions about the course.
Please email us with any questions you have. We'd love to help!
How are these courses different than Jennifer's in person courses?
Jennifer's online courses are based on her in-person training modules. The biggest difference is of course, that the in-person training gives you the opportunity to work with Jennifer in person. Once you complete the online training you get a discount for the in-person training. And, if you've completed the in-person training you receive a discount for the online training.
MORE STUDENT PRAISE:
---
"I'd highly recommend this course to anyone interested in Yin yoga or TCM. This is a very comprehensive yet easy to follow and understand course! Great job! I had been searching for a TCM course for a while and I'm really happy I found this one! The videos are truly amazing! Since I can go at my own pace it has helped me to take my time in absorbing the material. Thank you for putting this course together." "
"It is a fantastic course, one that can benefit everyone. It gives power to the person, so if they go to their doctor, they have more information about their situation and can look at it on many levels. There were so many specific features I liked. I found the video first and then the pdf a wonderful format. I now have a better understanding of Chinese Medicine. Since I work with Reiki clients, knowledge about emotions linked to the organ systems has been instrumental. And then learning how to target the systems with yoga asanas is just great. Yes, I would recommend this course. For all the reasons I stated before and it's organized well, is not too detailed and gives the student a feeling of accomplishment and knowledge."
"Yes! I would recommend this course. It had great information that I was immediately able to apply. Jennifer is a great teacher and it was easy to follow and do on my own. I have applied it to my yin yoga practice and teachings as well as when I teach vinyasa yoga. I wasn't sure I would like watching the videos but it ended up being fine, and if I missed anything I could just pause it. I loved going at my own pace. I have applied a lot of the concepts and developed sequences based on the seasons, elements, and meridians. I love the information you have developed and provided for this course as well as your website.""
"It covered a lot of aspects, so the information is suitable for integrating into a class. I also like the fact that I can revisit the course whenever I like. Chinese Medicine for Yoga Online has given me a broad knowledge of how the meridians, organs, elements, seasons and foods are inter-related. This information will add a new dimension to my classes, and probably to my personal practice. I would recommend this course. The videos are easy to listen to and Jennifer speaks in an animated and interesting way. Nothing is too "heavy duty" so it doesn't become boring or daunting. Thank you and Namaste!"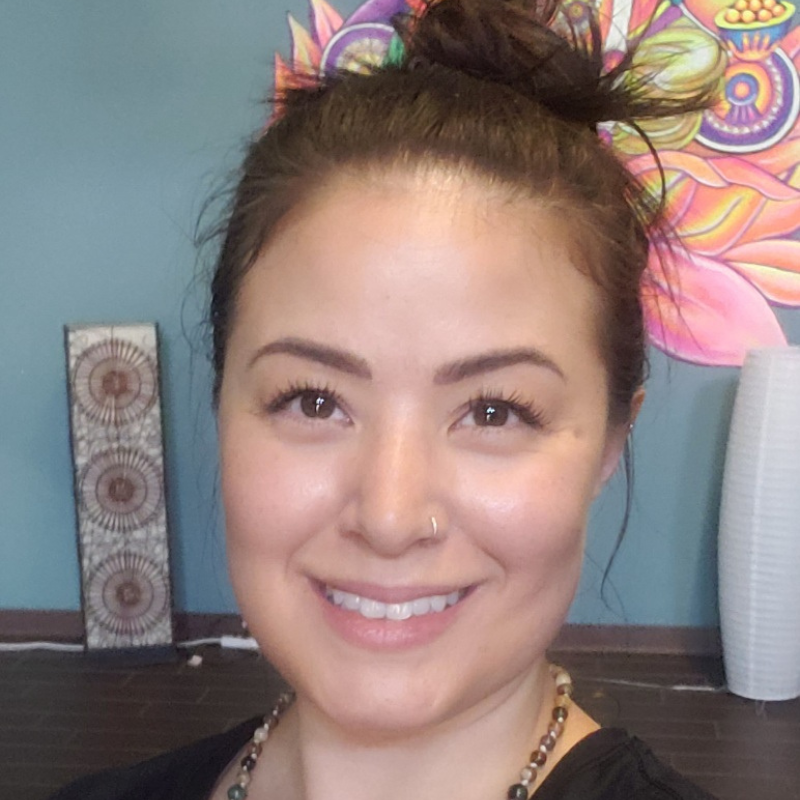 Jackie Haisley
Yoga Teacher
CO, USA
"The material of the course really helped me better understand Chinese Medicine and how it can be applied to any yoga practice. I have used it in every yoga class I've taught since starting the training! Absolutely, I would recommend this course. It's full of information that everyone can utilize. I enjoyed the learning platform as it was user friendly and made the course work easy to navigate. The overall material of the course was detailed enough but not overwhelmingly specific.""
Yes, I would recommend this course to anyone because the material is presented in digestible bites so that all types of learners can benefit and students can go at their own pace. The pdf's really help when I'm revisiting the material, and make it easier to understand in the first place. It has brought a new way to enrich my class offerings and my sequences. I really enjoy the variety and depth that Jennifer puts into her course offerings."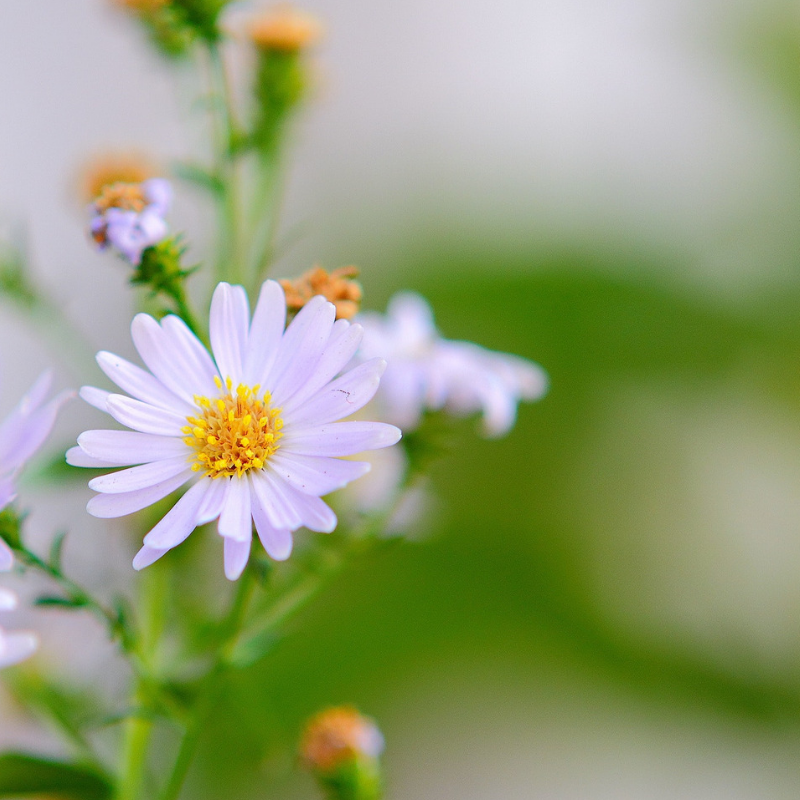 Karen
Yoga student, USA
"I specifically liked the handouts and the videos - excellent! I have benefited from Chinese Medicine for Yoga Online because it's enhanced my knowledge of the meridians and how to apply them to yoga poses. I would recommend this course without reservation! It was great!!"
"As a newly-certified teacher of yin yoga, I took Jennifer's course to deepen my understanding of Chinese medicine and I really enjoyed it. Jennifer explains difficult concepts in a clear and concise way, and I particularly liked the videos explaining the location of the various meridians. I'd recommend the course to anyone looking for an easy-to-follow introduction to Chinese medicine.""