2 COURSE BUNDLE
---
Mindful Yin Yoga Online
+
Chinese Medicine for Yoga Online
---
Purchase Both Courses - Get a Discount
If you've been wanting to learn more about yin yoga and Chinese Medicine you're in the right place. Yin Yoga and Chinese Medicine go beautifully together!
As a registered Traditional Chinese Medicine Practitioner, herbalist, acupuncturist, and E-RYT 500 yoga and mindfulness teacher and student, I've been combining yin yoga and Chinese Medicine principles for well over a decade.
Whether you want to teach yoga, deepen your personal practice, or you're just starting to learn about yoga and Chinese Medicine, these courses will provide a solid framework and guidance for your journey. Plus you'll receive a certificate of completion and hours to apply to organizations like the Yoga Alliance.
Don't hesitate to reach out with any questions you have. I can't wait for you to join me!

WHEN YOU PURCHASE THIS BUNDLE YOU RECEIVE 2 COURSES:
---
** Click the course names above to learn more about each course **
JOIN TODAY AND GET A BUNDLE DISCOUNT
---
Pay-in-full or use a convenient payment plan
We take all major forms of payment and we use secure checkout 🖤


MEET YOUR GUIDE

---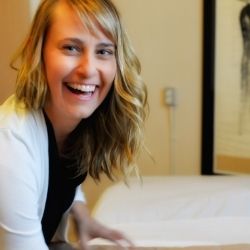 JENNIFER RAYE
LICENSED TRADITIONAL CHINESE MEDICINE PRACTITIONER AND E-RYT 500+ YOGA TEACHER
Jennifer Raye holds a doctorate in Traditional Chinese Medicine and is a licensed practitioner, acupuncturist, and herbalist. She is also a published author, an ERYT 500 (experienced) yoga and meditation teacher, and a holistic nutritionist. Jennifer has been combining yoga and Chinese Medicine principles for over a decade in addition to over 17 years of study and practice in holistic medicine.
Steeped in the wisdom of Buddhist mindfulness and deep respect for the beauty and magic of the natural world, Jennifer's teachings emphasize true self-care and are holistic and therapeutic.
Her offerings reflect her varied expertise in the fields of contemplative practice and integrative medicine, and her extensive background and training create a learning environment that is deeply informed and instructive.
Jennifer has worked with thousands of students and clients all over the world. She teaches classes, retreats, and teacher training related to yoga, therapeutic movement, anatomy, Chinese Medicine, herbal medicine, seasonal wellness, nutrition, mindfulness. She has also been faculty at a number of educational institutions along with running her private medical practice.
For more info about Jennifer visit: jenniferraye.com