MINDFUL YIN YOGA ONLINE TRAINING
A Comprehensive Online Yin Yoga Training
for Yoga Students and Yoga Teachers

Gain Confidence, Learn New Techniques, Get Inspired.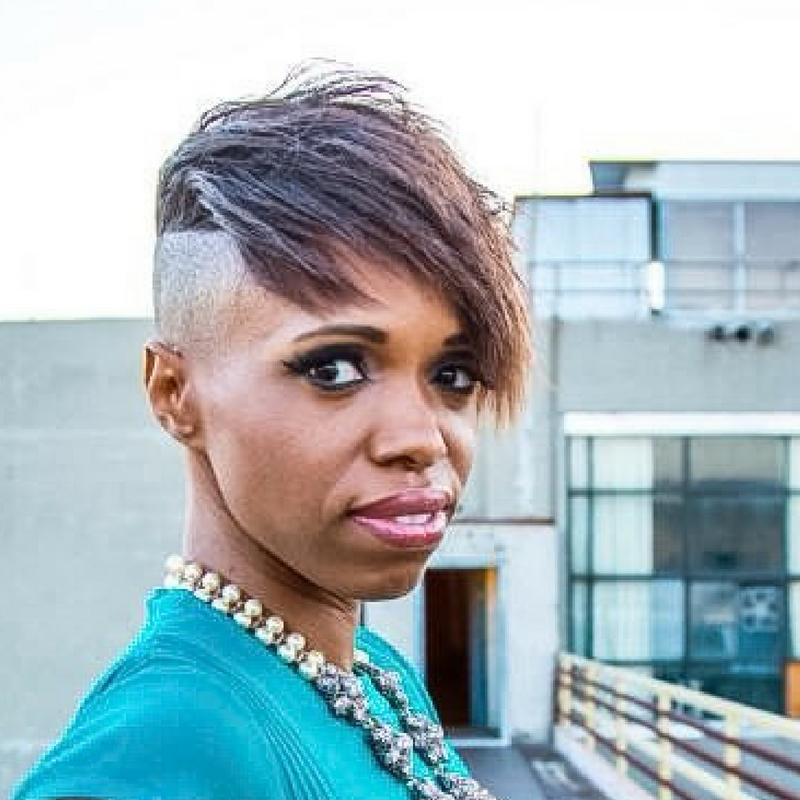 Kellylee Evans
Juno Award winning Vocalist, Ottawa, Canada
"I am so enjoying working my through this program. Jennifer's teaching style is open, approachable, engaging and so very informative. With each segment, my knowledge of the methodology and history behind yin yoga and mindfulness deepens and grows. And what a wonderful service to provide this information in an online format, opening up the learning to those of us who are unable to attend a regular course. I would suggest her training wholeheartedly."
"I absolutely loved Jennifer's course! Her approach to Yin was beautiful and she provided more information than I expected to receive. Not only that but her suggestions for what to take a deeper look into to expand the practice were inspirational. I am happy that continued access to the course is available since it was overflowing with details. I can only imagine how reviewing it again in the coming weeks and months will only strengthen my practice and teachings. One of the things I appreciated most about the course is how many variations Jennifer provided for each pose. It will really come in handy since my students are mostly beginner and less flexible. It will allow me to teach in a way that is accessible to all levels, which will certainly help me feel more confident as a teacher. If you are considering learning Yin, I highly recommend you start with this. Jennifer is an incredible teacher and I am so grateful I came across her course!"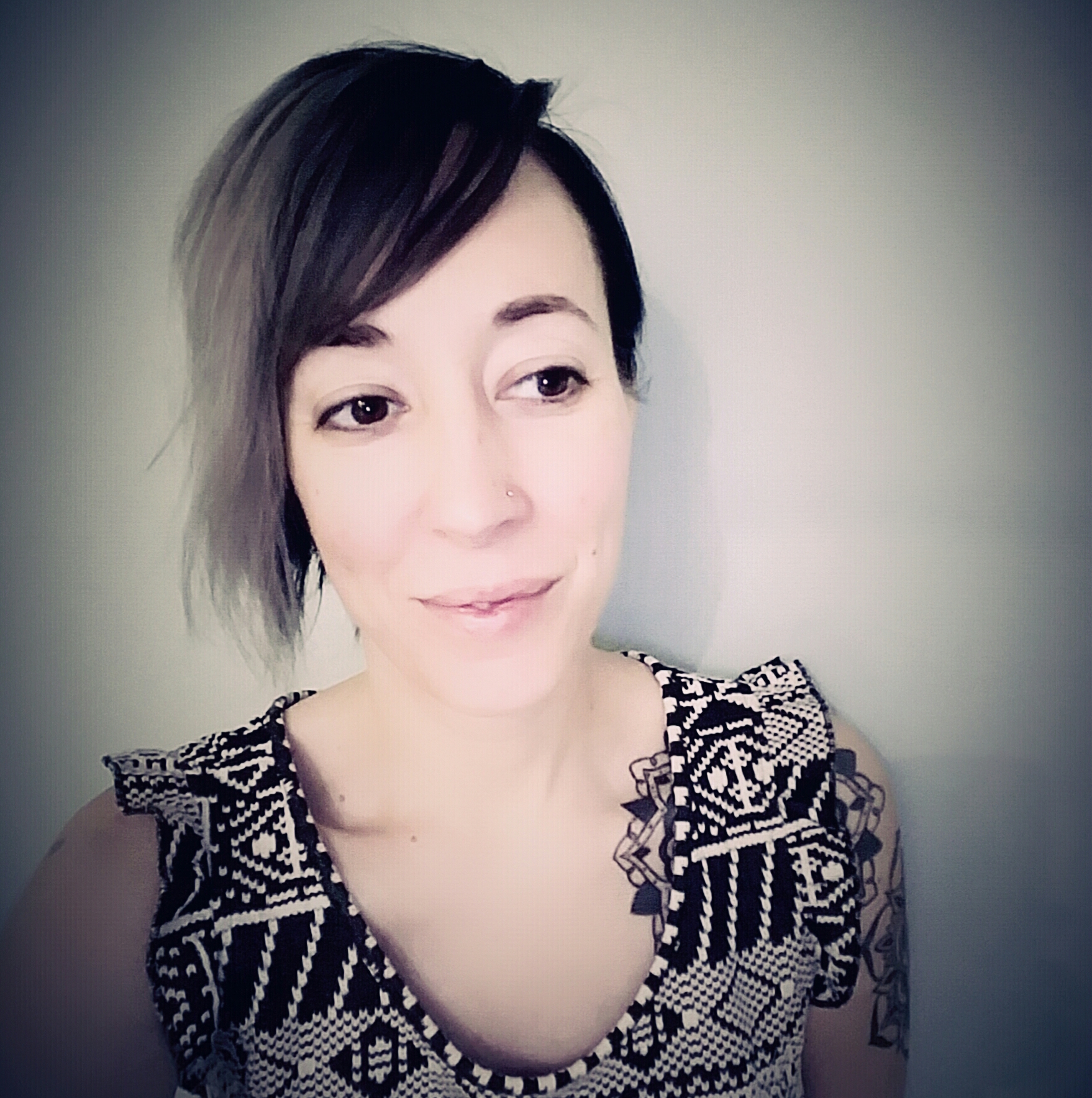 Heather Dempsey
Yoga Teacher and Holisitc Coach, Columbia, Pennsylvania
LEARN MORE about Mindful Yin Yoga Online...
Understand How to Teach Yin Yoga
Clear and easy to understand lessons are broken into physical practice videos, video presentations and lectures, audio meditations, readings, and worksheets.

Based on the core modules of Jennifer Raye's Mindful Yin Yoga in-person teacher training, this program will give you the tools to teach intelligent, inspiring, and safe yin yoga classes.
Deepen your Study and Personal Practice
Yoga students and teachers of all skill levels will find this training deeply informative and unique because of Jennifer's extensive background, experience, and training, in not only yin yoga, but also Traditional Chinese Medicine, meridian theory, and mindfulness practice.
Get Certified and Learn from Home
Course participants receive a yin yoga certificate of completion and 30 hours to use with the Yoga Alliance (or other applicable organization).
This course is entirely online. You have unlimited access, you can go at your own pace, and you can return to the lessons and the practices as many times as you would like.
PAST PARTICIPANTS LOVE the program:
Kristin Thygesen
Alberta, Canada
"I am thrilled with the quality of the materials and the delivery of the videos. Jennifer's teachings are clear and balanced and I think that this teaching has come to me at the 'just the right time'. Loving every second and so grateful to work at my own pace. Thank you for putting this course together."
"Jennifer is a master teacher with a great command of the topic, skill, and learning process. She demonstrates wisdom of knowing and integration of practice. The information was communicated in a clear concise way introducing very complicated theory/subject matter in simple, yet complete terms and context. The experiential nature of the learning process is captured in the audio and video practices. The visuals and sound are clear and Jennifer executes each lesson in a relaxed,aligned and easy to follow way. Yes, I recommend this course!"
Laurie Walline
Registered Yoga Teacher, British Columbia, Canada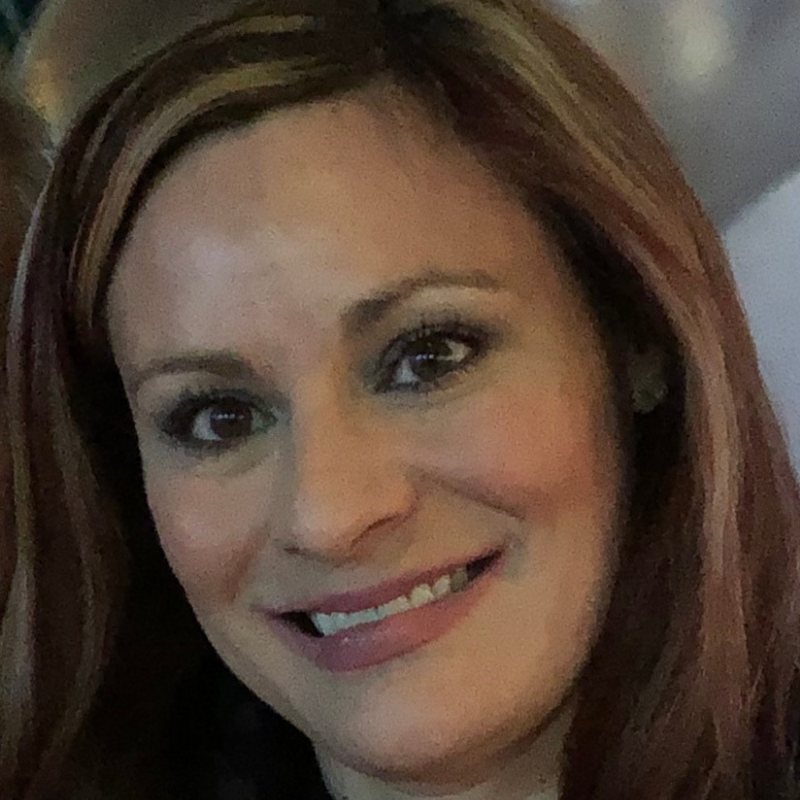 Pamela Dahlgren
Registered Yoga teacher, Michigan, USA
"I liked the different postures demonstrated, along with the corresponding props that went with them. I also liked learning about the meridians and their corresponding organs. After Mindful Yin Yoga Online I'm better at teaching yin, recommending props for class, and I'm better at personal practice and meditation. I would recommend this course. It teaches yin thoroughly and can be used as continuing education credits for the yoga alliance."
INCLUDED IN MINDFUL YIN YOGA ONLINE:
---
Over 35 video lessons on topics related to yin yoga, Chinese Medicine, breath practices, meridians, anatomy, mindfulness and more.

Yin Yoga Certificate and 30 hours of continuing education

Readings, handouts, diagrams, and worksheets to accompany the video tutorials

Weekly emails and guides with complete instructions

Downloadable practice videos

Downloadable audio meditations

Links and resources to stay focused and inspired after the training

Lifetime access to future updates
MEET YOUR GUIDE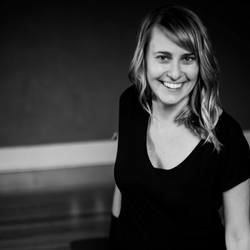 JENNIFER RAYE
LICENSED TRADITIONAL CHINESE MEDICINE PRACTITIONER AND E-RTY 3000+ YOGA TEACHER
Jennifer Raye holds her doctorate in Traditional Chinese Medicine and is a licensed Traditional Chinese Medicine practitioner, acupuncturist, holistic nutritionist, and ERYT 500 (experienced) mindful yoga and meditation teacher.
With over a decade of practice and serious full time study Jennifer has completed thousands of hours of training and teaching with an emphasis on yin yoga and contemplative practices. She maintains a private medical practice and has been faculty at a number of educational institutions including advanced yoga therapy trainings and Pacific Rim College of Integrative Medicine.
She currently teaches a number of ongoing classes, retreats, workshops, mentorships, and teacher training related to yin yoga, movement therapeutics, anatomy, herbal medicine, nutrition, psychology, and mindfulness.
Jennifer has worked with thousands of students and clients all over the world. Those who work with Jennifer appreciate the warm container she provides which allows them to dive deeply into physical, emotional, and spiritual well being.
For more info about Jennifer visit: jenniferraye.com
More Graduate Feedback:
Lei Chen
Registered Clinical Counsellor
I specifically liked the information about Meridians. I benefited from Mindful Yin Yoga Online because I could take the training at my pace, and watch the video as many times as I wanted until I fully understood it. I would recommend this course because it helps to understand meridians and how Yin Yoga can benefit mental health. I look forward to joining a retreat training in the future!
This course was clearly presented, had a nice combination of audio, visual and text material. I benefitted from the course. It is very accessible.
Sheena Wootton
Yoga Teacher, South Africa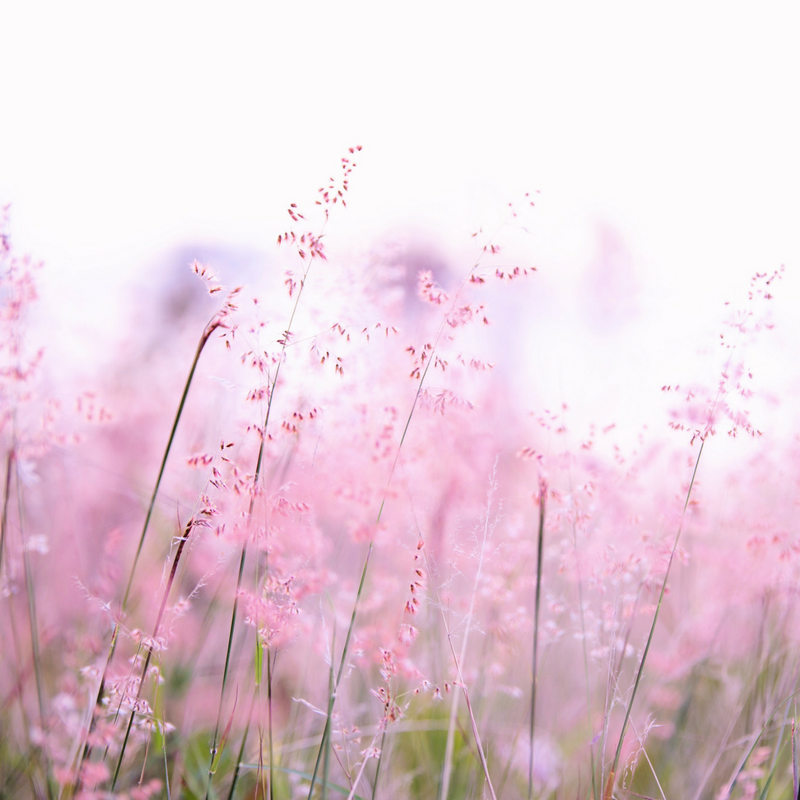 Deana Clark
Yoga Teacher
"I thought Jennifer's way of presenting was so precise and clear it was easy to follow and actually retain the knowledge. I loved her videos. I had never done an online training certification and wasn't sure how it would work but I actually love that I can go back and watch the videos at any time to review. I think I really benefited from the history of yin yoga as Jennifer explained it as well. And adding the meridians tied it all together for me in a way that made me fall in love with it. I would definitely recommend this course! I will continue to follow Jennifer and her videos and special classes. I love her teaching style. Her guided meditations really resonate with me. Not forcing or manipulating the breath but spending time exploring it and studying it was really helpful for me."
"Before signing up I wasn't sure of the scope of material presented. But I have absolutely benefitted from Mindful Yin Yoga Online. It has renewed my interest in yin and has contributed to the yin classes that I teach. The yin classes and meditation were wonderful and I loved the presentations. I would recommend this course. It gives a thorough background for a yin practice."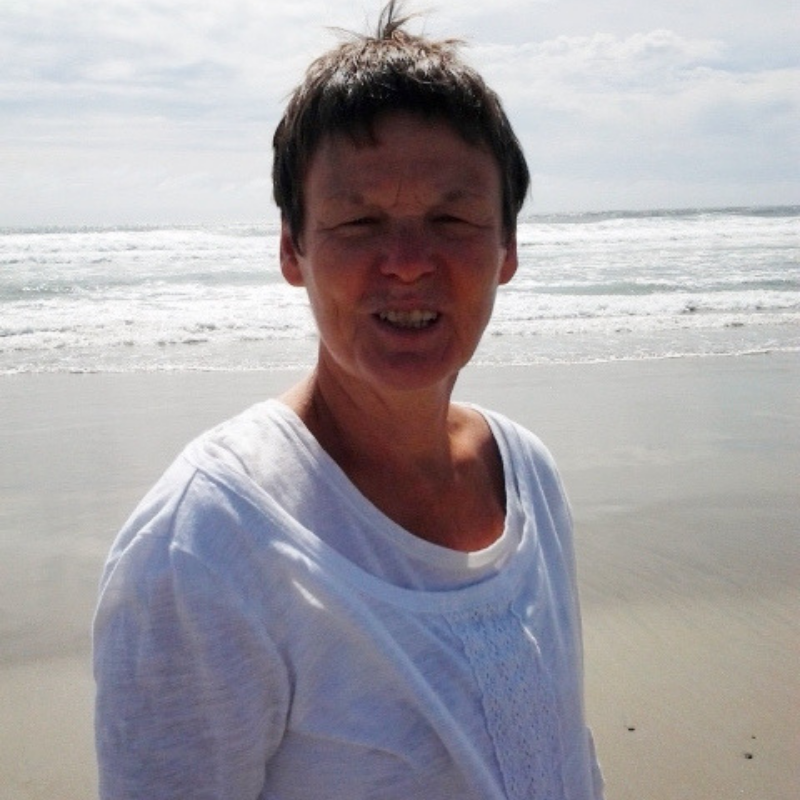 Brenda Santora
Yoga Teacher, Massachusetts, USA
COURSE OUTLINE:
Yin Yoga Foundations:
History of yoga and yin yoga
Taoism and yin and yang
What is yin yoga?
Yin yoga foundational principles
Reasons to practice yin yoga
Physical, energetic, and psychological benefits of yin yoga
Breath anatomy
Working with the breath in your practice
Yin Yoga Asana, Variations, and Anatomy:
Yin yoga asana principles
Yin yoga anatomy
Explanation of fascia, connective tissue, collagen, elastin, ground substance, bone, tendons, ligament, joints, hyaluronic acid, synovial fluid
How movement affects the body, tissues, and fluids
Cautions and contraindications for practicing and teaching yin yoga
Explanation and breakdown of all major yin poses including forward folds, backbends, twists, poses for the hips, feet, and upper body
How to use counterposes
Variations and alternatives for different body types, limitations, and injuries
How to use props in your yin yoga practice and teaching
Sequencing yin yoga classes
Sample yin yoga sequences
Chinese Medicine Theory and Meridians:
Chinese Medicine theory and how it relates to yoga practice
The 5 elements according to Chinese Medicine
Connecting the 5 elements, organs, seasons, and emotions
Traditional Chinese Medicine and the "subtle" or energetic body
The function of the meridian system and how Qi works
Videos and downloadable diagrams of locations of all 14 main meridians - Lung, Large Intestine, Kidney, Bladder, Liver, Gallbladder, Heart, Pericardium, "Triple Burner", Small Intestine, Spleen, Stomach, Ren, and Du
Location and functions of important acupressure points
Mindfulness, Self Care, Teaching, and Practicing:
Practicing and teaching mindfulness
Meditation techniques
Four foundations of mindfulness
Hindrances to practice
Practices to cultivate self care and kindness
How to create a home self practice
Guided Practices and Meditations:
Yin Yoga Practice for the spine
Yin Yoga Practice for the hips
Yin Yoga Practice for mindfulness
Yin Yoga Practice for the whole body
Yin Yoga Practice for fatigue and the Kidney and Bladder meridians
Yin Yoga Practice for digestion and the Spleen and Stomach meridians
Yin Yoga Practice for immunity and the Lung and Heart Meridians
Yin Yoga Practice for the Wood Element
Breath Practice #1
Breath Practice #2
Breath Practice #3
Mindfulness Practice #1
Mindfulness Practice #2
Mindfulness Practice #3
Mindfulness Practice #4
More Graduate Feedback:
Joy Volkan
Nova Scotia, Canada
Jennifer has really done an outstanding job of making this engaging and informative at the same time. It is one of the best overview's of yoga & yin history that I have encountered. Thanks for making this available online!
I have greatly enjoyed my weeks of training with you. I remember the excitement from when I signed up - and that excitement held throughout the entirety of this training. I have grown confident in my knowledge of the meridian systems - even finding a few tender acupressure points on my husband, thanks to you!!! Yin yoga, is certainly a love of mine, and has taken my teaching and practices to an entirely new level. I have learnt so much, about myself, the body! - ITS ALL SO AWESOME! Thank you for all that you have shared with me, and many others throughout this training! And for starting my Yin Yoga journey!!!
Stephanie Zigler
Yoga Teacher, Australia
Frequently Asked Questions
What if I'm unhappy with the course?
We're confident that you'll enjoy the program but if after enrolling, you're unsatisfied please contact us within the first week of training. We'll be happy to give you a full refund minus an administration fee after a few short questions regarding why you weren't satisfied.
Will I have access to the videos and training after the 4 weeks of the program?
Yes! After enrolling, you have unlimited access to this course for the lifetime of the program across any and all devices you own. Plus many of the videos and audios are downloadable (which means you keep them forever!).
Can I go at my own pace? What if I want to do the course later?
The course is a completely self-paced online course - you decide when you start and when you finish. The course is released over four weeks but after the initial 4 weeks, you're free to move through the material whenever you'd like.
Will I receive a certificate at the end of the program?
Yes, at the completion of the program you receive a certificate stating you completed the Mindful Yin Yoga Online program. To receive your certificate you need to email our team at
[email protected]
and we'll send one right out to you.
Can I use this program towards yoga accreditation?
Yes! Mindful Yin Yoga Online can be used towards continuing education credits with the Yoga Alliance.
Does this program certify me to teach yoga?
Generally, yoga teachers have at least a 200 hour yoga teacher training (which always involves an in-person component). For those people who do not have any yoga teaching certifications, but are wishing to teach yoga, Mindful Yin Yoga Online does not satisfy those requirements. Mindful Yin Yoga Online is open to all yoga students and to yoga teachers who would like to specifically learn about and develop their teaching of yin yoga.
How will the course content be delivered?
After registration, you will receive 4 emails spread over 4 weeks which will have links to the online portal where you can access the full program. After logging in, you'll have access to all of the videos, written material, and audio for the course.
Can I download the practice videos and course content?
Yes! All of the practice videos, audios, readings, and worksheets can be downloaded. Some of the lecture and informational videos are only for streaming on the site because Jennifer updates them from time to time.
Will there be support during the training?
Yes! Our support team is always available if you need anything during the program. They can be reached at
[email protected]
The training itself is designed to be a comprehensive and self-guiding program. If you would like personal connection and support, be sure to purchase the premium package (gold level) which includes a 30 min. Skype call with Jennifer to ask any questions that may come up. Jennifer is also available for longer sessions and mentorship at an additional cost and commitment.
Can I study with Jennifer in person?
Yes! Jennifer offers her Mindful Yin Yoga Intensive Training at various locations around the world. Check out her schedule and sign up for her mailing list for updates. And if you have a studio or community that would like to host Jennifer's training contact our team at
[email protected]
What is yin yoga?
Yin Yoga is a very gentle style of yoga practice that puts pressure on the connective tissues of the body in order to open restrictions physically and energetically. Most postures are done on the floor and are held for a longer period of time, sometimes using props such as blankets. These postures encourage more flexibility and encourage the energetic meridians to open.