IF YOU KNOW YOU COULD FEEL BETTER THAN YOU DO...THIS COURSE IS FOR YOU.
SIGN UP and RECEIVE an online package of VIDEOS and DOWNLOADABLE GUIDES that teach you how to find greater vitality.
These are the areas we'll cover in this FREE mini course:

Stress and the Nervous System Response

Digestion and Energy

Practices for the Heart and Mind
I know you would love to feel better in your own skin and learning these few tips to increase your everyday health and wellbeing goes a long way.

Learn about your bodies stress response, and digestive function, and what you can do to be sure they are functioning optimally. Plus - explore the mind and heart through guided yoga and meditation.
Follow along for lasting energy and radiance inside and out ❤
MEET YOUR GUIDE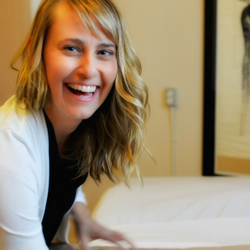 JENNIFER RAYE
Jennifer Raye holds her doctorate in Traditional Chinese Medicine and is a licensed Traditional Chinese Medicine practitioner, acupuncturist, holistic nutritionist, and ERYT 500 (experienced) mindful yoga and meditation teacher qualified to lead teacher training. Her extensive medical background as well as her long term, and dedicated passion for health, creates a learning environment that is deeply informed and instructive.
Jennifer maintains a private medical practice and has been faculty in yoga therapy teacher training programs, as well as a number of educational institutions including Pacific Rim College of Integrative Medicine. She currently teaches a number of ongoing classes, retreats, workshops, mentorships, and teacher training, related to nutrition, functional medicine, Chinese Medicine, yoga, and mindfulness.
Jennifer has worked with thousands of students and clients all over the world. Those who work with Jennifer appreciate the warm container she provides which supports deep physical, emotional, and spiritual well being.

For more info about Jennifer visit: jenniferraye.com